Only our creating assistance are you finding your very last essay helper and best option for carrying out your essays as well as other personalized paperwork. Believe that our in length-time expertise .
A big congratulations to TEAM PLATINUM on our efforts at the 7th ITF World Cup in Sydney 25th – 30th September, 2018. We had an awesome team of 25 competitors from age 12 upwards  (Blue Belt to VI Dan). An absolutely amazing effort. We competed in 65 events including special technique, individual pattern, team pattern, team sparring, individual sparring and power breaking and achieved a total of 24 medals. We placed 5th out of 127 clubs from across the world!!
Our coaching team worked tirelessly analysing the schedule to ensure our competitors were prepared, ready to go and supported at every event.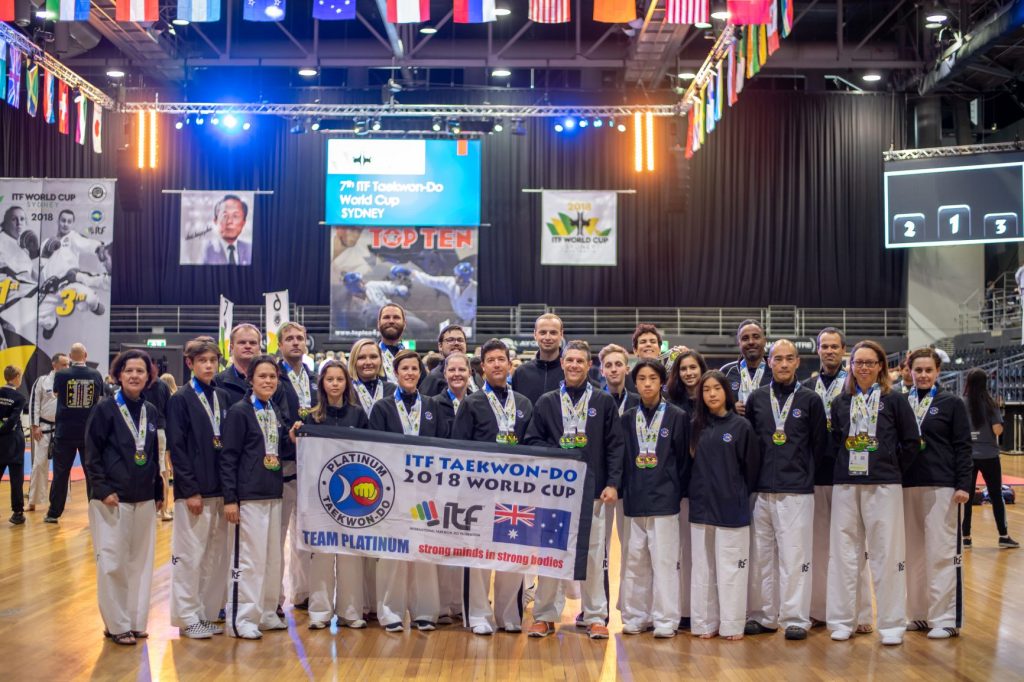 Congratulations to our World Cup 2018 team members:
Sabumnims
Adeline Cheong
Paul Raymond
Michael Hayward
Michael Harwood
Suzy Moore
Michael Byrnes
Boosabumnims
Marika Hart
Liam Short
Peter Granheim
Tarquin Betuel
Euen Chong
Marc Crisp
Monika Murcha
Kristy Archibald
Belinda Scott
Aiden Duryea
Salila Blache
Red Belts
Isaac Blackwell
Blue Belts
Amanda Cheong-Duryea
Shau Chong
Rocio Bona
Mahir Meghji
Will Dupuy
Yenda Chong
Laura Duryea